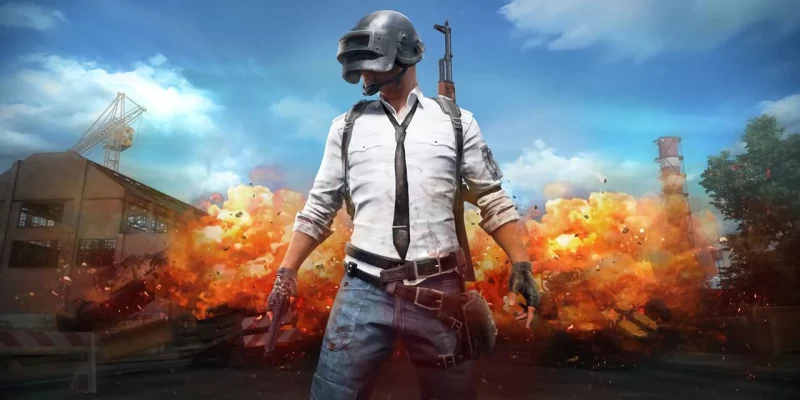 You've been a part of many PUBG tournaments, but now you're ready to host your own. Hosting a PUBG gaming tournament is a fun way to meet new players and see who's the best at your favorite playstyle. There are around 400,000 active PUBG players in 2023, and if you want them to participate, here are five tips to help you organize your PUBG gaming tournament the right way.
Start with amazing gaming posters
Gaming and artwork go hand-in-hand. So make sure your players feel the ambiance of your tournament with some well-designed gaming posters. And since you're busy planning a tournament, the best way to create your designs is with a gaming poster template.
There are thousands of free gaming poster templates available online from websites like PosterMyWall. Simply browse the designs, choose the one that best fits your tournament's style, customize the information using the drag-and-drop editor, and you're ready to post.
Many of the gaming poster templates even contain animated elements to add a touch of professionalism (and style) to your tournament.
You can upload the posters to your favorite social media platforms, add them to your tournament or gaming website, or even include them in the tournament roster. Posters are a great way to attract attention to your tournament and make more players want to sign up.
Pick a prize for the winners
Yes, winning a gaming tournament is a prize in itself. It's always fun to know you're the best! But if you want more people to sign up for your PUBG tournament (and fight harder in game), it's always best to add a prize.
Most PUBG gaming tournament prizes are cash, but you can make the prize anything you see fit. You can offer custom skins, specialty merch, or even a trophy.
While the prize can be anything you want, the better you make the prize, the more participants you'll get. It's as simple as that! And not only will you get more participants with a better prize, but you'll also get more skilled players to sign up.
Don't forget to include the prize on all your marketing materials, like your posters and social posts so everyone knows the stakes!
Choose a platform to manage the tournament
Depending on how many players want to participate, it's not always easy to manage a PUBG tournament on your own. The easiest way to keep track of everything is with a specialized PUBG tournament platform.
There are several tournament organizer platforms online. Some are even dedicated to PUBG gaming tournaments. Do a bit of research and find the one that best fits your tournament needs.
Once you choose a platform, just configure the matches, and you're ready to open the registration and get players to sign up. It's important to vet every player who signs up to make sure they're serious players and aren't just there to ruin your tournament. Unfortunately, there are plenty of troublemakers out there in the gaming world!
Promote your PUBG tournament on social media
When it comes to PUBG gaming tournaments, the more players you get, the more fun you'll have! With almost 5 billion active users, social media is arguably the best way to promote your tournament and get more participants.
But because there are so many active users, there are also a lot of posts uploaded every day. If you want your tournament promotions to stand out, they need to look professionally designed. And just like with your posters, the best way to ensure a quality design without needing professional graphic design skills is to use a template.
There are plenty of Instagram post templates (among other social media platforms) available online from websites like PosterMyWall. It's easy to find incredible graphics you can customize to fit your PUBG gaming tournament to get more participants to sign up.
Once the tournament starts, you can also post updates to your social media channels to let your followers know what's happening. Even if you don't play in a tournament, it's still fun for people to follow along! Plus, you can get more followers who might want to sign up for your next gaming tournament.
Provide a way to watch the action
Playing isn't the only way for someone to have fun with a PUBG gaming tournament. Some people might just want to kick back and watch the action for themselves. So as you're planning the tournament, don't forget to set up a way for people to spectate.
The most common ways to allow tournament spectators is by starting a Twitch stream or even opening a Discord channel so people can talk about what's going on. Build a buzz around your tournament and get plenty of spectators. They might be watching this time, but you never know who you'll inspire to participate next time! Allowing spectators is a good way to get more participants in future tournaments.
Host the perfect PUBG gaming tournament
There are so many great gamers out there. Get them all together to compete in your PUBG gaming tournament by creating professional gaming tournament posters, selecting an amazing prize, choosing the right tournament platform, promoting on social media, and allowing spectators to get in on the action.
When you take the time to organize your PUBG gaming tournament the right way, you can really see what amazing competition looks like!