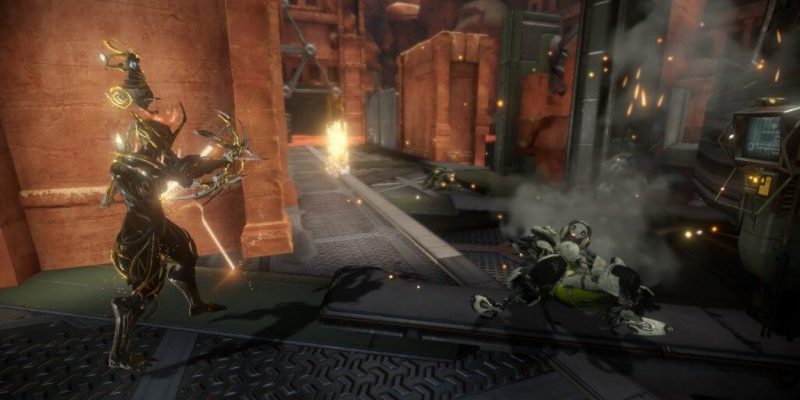 As you might have heard that Aura mods are the critical parts of each Warframe build, and therefore it is equally important to know everything about the different aura mods of Warframe builds.
These mods give a definite bonus to you as well as your team, and at the same time, they also provide excellent capacity to your mods. The capacity that needs to be generated is controlled by the aura mods themselves.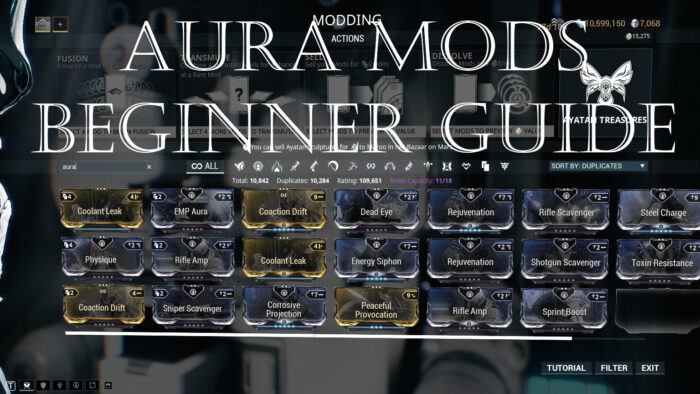 If you decide to keep a mod with five drains in the aura slot with some polarity, then you will get some extra capacity also. Also, if you put a neutral slot, then you will be getting some extra capacity points, including the initial drain.
As this is relatively important for late game builds, choosing the proper aura mod for the Warframe is not an easy task. It requires a pretty good knowledge about the aura mods. Warframe is not an easy task. It requires a pretty good knowledge about the aura mods.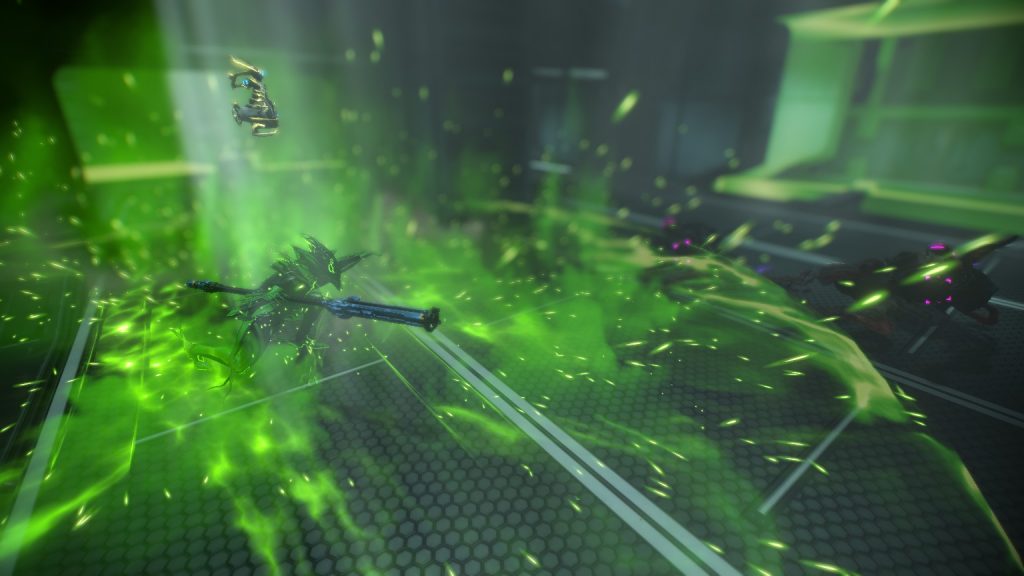 Aura Mod Tier List
There are various stages of aura mods that we can classify into low tier and high tier. For every Warframe, a particular type of aura mod is categorized based on the abilities and preferences of the Warframe.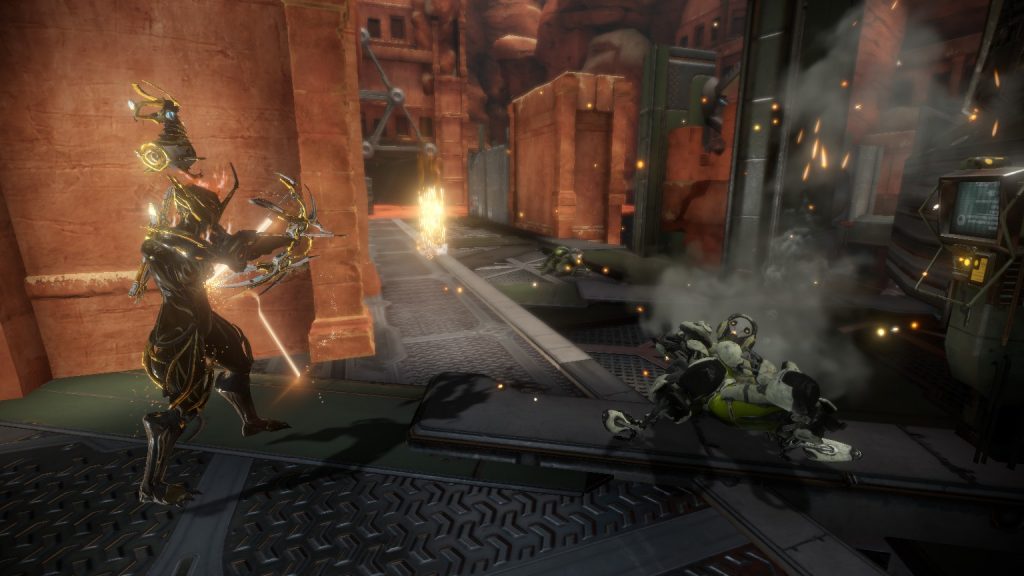 Also, one crucial thing that you will be needed to keep in mind is that if an aura mod is categorized in a low-tier mod, then it does not mean that the mod itself is not essential.
Now, we will discuss the most popular aura mods that are primarily in use in almost every Warframe.
Corrosive Projection
The first and the original mod that we will be discussing is the Corrosive Projection mod. You might have used it in almost every Warframe you have come across. This mod is genuinely essential for providing you a good dealing with armor reduction.
You can use this mod in reducing the energy armor of the opponent as it is imperative. This mod is also considered one of the best aura mods as it is relatively productive in almost all Warframe.
Steel Charge
The next aura mod that is important and widely used in popular Warframes is the Steel Charge. It is mainly focused on the melee build and gives you a good dealing with the skill damage.
Also, this mod is beneficial for the Ash Warframe or the Atlas Warframe. Volt and Rhino Warframes also use this mod as it provides good melee damage. This is why it is primarily used in melee builds and melee weapons.
Energy Siphon
Energy Siphon is one of those popular mods used in every build of each Warframe as it is needed in the first place. Energy Siphon provides you enough energy that you can survive throughout the mission without any trouble.
However, specific builds in which the Energy Siphon is not that much needed, but it is always good to have a backup on energy as it can be needed at any moment while fighting the enemy.
Rejuvenation
Rejuvenation mod is good when you combine it with Vitality and Intensify. This combination works perfectly fine in fighting with the enemy as it provides a good backup for the team in case something goes wrong with the survival rate.
Though it is not needed in any Warframe that is strong enough to fight the enemy without the mods, it is good to keep it as a backup for increasing the survival rate.
Growing Power
Growing Power is that one aura mod that is very much required in the builds. No matter you are using a solid Warframe or a weak Warframe, the growing Power is needed anyway. It is used to increase the extra damage boost.
Most specifically, it is used with channeled abilities to increase the damage done to the enemies. So, it is essential to use this mod in the fight to keep the Power increasing, and it will help you in killing the opponent.
Enemy Radar
Enemy Radar is one of the essential aura mods because it prevents you from getting killed, as you will be able to check the enemies on the radar itself before you encounter them. It will help you to hide and take a position according to the enemy.
Also, if you are fighting in a muscular build and the enemy is strong enough to provide more damage to you, then you will need this aura mod for getting yourself protected from the enemy.
Umbral Vitality
The Vitality aura mod is very much needed if you are running low on the survival rate. In any build, the most important thing is to stay alive so that you can kill the boss and the enemies to earn your rewards. Now, some builds are extremely strong, and the enemies are of higher level and thus, there you will be needed to survive for long so that you can kill them.
Conclusion
With the above aura mods, it is almost impossible to get killed, and thus you can easily win the rounds and collect the rewards if you use the right aura mods at the right time. So, the only thing that you need to take care of is that when and where you should use these mods.