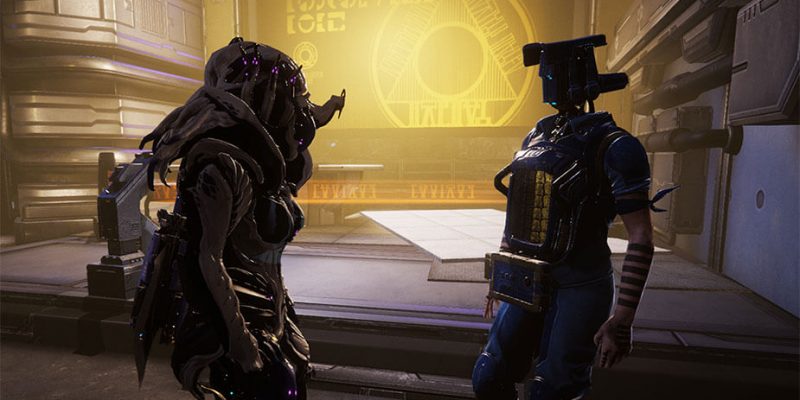 In update 24.2.9 of the game, a new syndicate named Vox Solaris has been introduced into the game. It is considered one of the best ways to get your hands on Baruuk, who was introduced during the heist named "Profit Taker Orb."
In this guide, we will discuss everything related to the Vox Solaris Standing. We will also discuss some of its members. We hope that this guide will help you maximize your vertical farm, and maybe it will also provide that information you did not know earlier.
Vox Solaris Standing Farm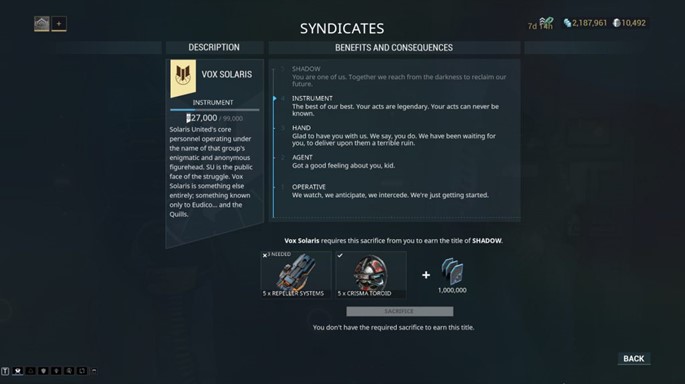 Vox Solaris Standing Farm helps get your hands on the Baruuk parts and the new Arcane enhancements.
The farming process is itself very easy, and you must trade Toroids of Fortuna until you reach your daily standing cap.
To do that easily, you must kill the Profit Taker orb repeatedly because his death will give you a Crisma Toroid.
So, killing him a couple of times will result in collecting enough standings. It is considered a great way to farm a lot of standings.
It is recommended to play through the heist before you start killing the Profit Taker.
You must make sure that you must reach the highest rank of the Solaris United; otherwise, you will not be able to start grinding for the Vox Solaris Standing.
Vox Solaris Ranking Up
Here are some great reasons behind ranking up: you get your hands on burrak parts and the Arcane enhancements.
To increase the ranks, you need to get standings and sacrifice some of your credits and items.
Rank 1: Operative
You must follow the guide to reaching Rank 1. This rank will help you in getting toroids by simply doing heists and by farming them.
After reaching Rank 1, you will get:
000 credits
000 Standing
2x Calda Toroid
2x Vega Toroid
2x Sola Toroid
Rank 2: Agent
After reaching Rank 2, you will get:
000 Credits
000 Standing
15x Gyromag Systems
10x Vega Toroid
It is not easy to get the Gyro Mag Systems. To get these, you must run the heist's missions again and again.
You can also do the fourth heist by killing the Profit Taker again and again because now it is easy for you as you have practiced it a lot during farming for the standing.
Once you have collected enough standing, move to the second phase and repeat the missions until you get what you need.
You must complete phase two very quickly because it has a timer of 30-60 seconds.
Rank 3: Hand
After reaching Rank 3, you will get:
000 Credits
000 Standing
10x Atmo Systems
10x Calda Toroid
The Atmo systems are very uncommon and only drop-in fours. To get it, you must run your favorite heists repeatedly until you get what you need, or you can also trade Vox Solaris Standing if you do not want to do the same mission again and again.
Rank 4: Instrument
After reaching Rank 4, you will get:
000 Credits
000 Standing
10x Sola Toroid
5x Repeller Systems
The Repeller systems are a scarce reward and can only be obtained by a heist mission, so you do not have to complete the same mission again and again.
Ranks 5: Shadow.
After reaching Rank 5, you will get:
000.000 Credits
000 Standings
5x Repellar Systems
5x Crisma Toroid
Rank 5 is the highest in the Vox Solaris, and it will reward you with a lot of credits. You must grind very hard if you want to get there.
It would help if you played until you have gotten what you want.
Members of Vox Solaris
Some of the known members of Vox Solaris include Eudico, The Little Duck, and The Business.
1. Little Duck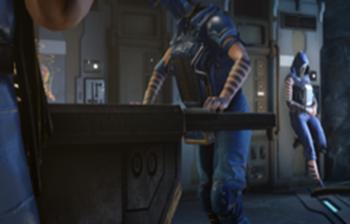 Little Duck is considered a rail agent who has a very close relationship with Tenno.
2. Eudico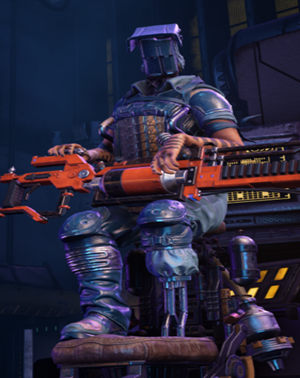 Eudico is known as the leader of Solaris United. Eudico secretly led Solaris against Nef Anyo under the name of Vox Solaris.
3. The Business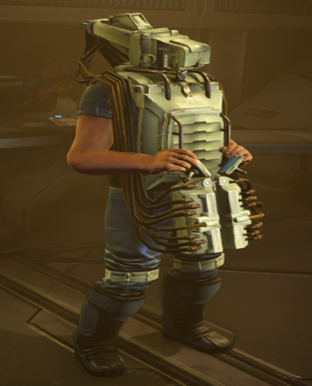 The Business, also known as Biz, is a conservationist in the Fortuna. He sells different things such as Fishing tools, Conservation tools, etc.
Final Words
Getting to the higher rank in the Vox Solaris standing is not that hard, but you must grind a lot. You must complete the heist mission again and again to collect standings.
This is all about this guide. I hope that you find this helpful article. If you think that we have missed some points related to the topic, you can tell us by commenting below.