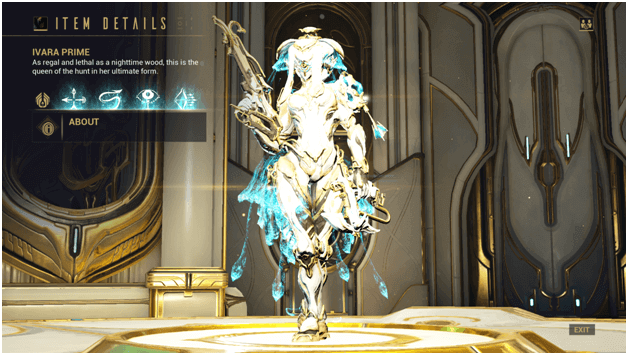 Ivara is one of the most popular Warframe because of its unique ability to hunt without being seen. It has a quiver of tactical arrows that are always ready for the hunt and strikes the enemy without warning.
The energy pool of Ivara build is always on top as it is always high on energy. Other premium qualities of Ivara build include a tremendous and powerful shielding capacity along with good armor and strength.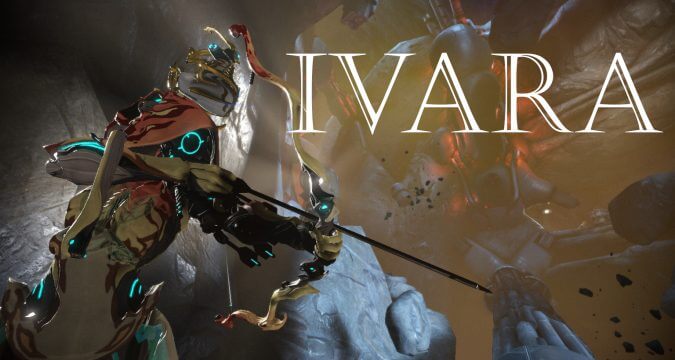 Ivara is considered a silent but deadly huntress that can kill each enemy with her bow and arrow before seeing it. This makes Ivara one of the most powerful, deadly, brave, and dangerous huntresses.
Ivara is always good at health. The energy pool is always high, so you might not need to use the Energy Siphon or Rejuvenation for Ivara and its health. It can take care of its health on its own.
Abilities of Ivara Build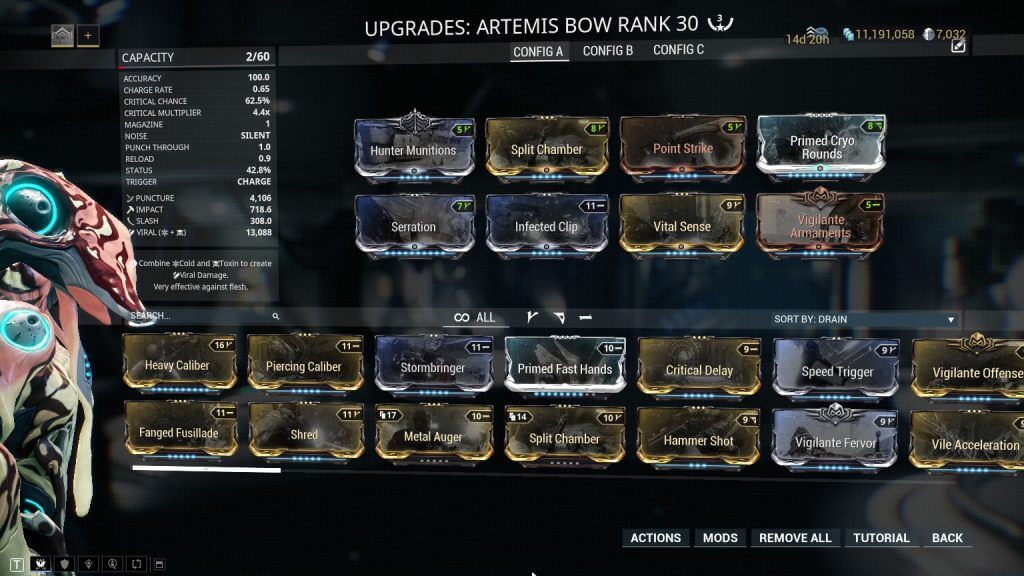 Ivara Warframe has its primary abilities listed to its profile, namely, Quiver, Navigator, Prowl, and Artemis Bow. We will discuss each of these abilities in detail and how they are used to kill enemies.
Quiver – This unique ability of Ivara build can cycle through and shoot one of the four tactical arrows that are cloak, dash wire, noise, and sleep. It can also use its null-shield and slow arrows according to the need and requirement.
Navigator – Another brilliant ability of Ivara build is the navigator. Its task is defined as controlling the projectile and shape it towards the target.
Prowl – This ability of Ivara is dangerous for the enemy as it allows itself to become invisible when in need. Mainly it is used during a loot so that the enemies cannot see it. It also allows itself to escape any headshot from the enemy.
Artemis Bow – This is a mighty bow of Ivara build, and it can kill the enemies in no time. It is fast, pointed, and can shape itself towards the target.
The Different Ivara Builds
Ivara has different builds necessary for one to go through to fight with the enemies. Apart from this, you can keep in mind that you can use Energy Siphon and Corrosive Projection with Ivara build as these abilities will be an add-on to its unique abilities. Let us discuss the abilities first.
The Artemis Bow ability of Ivara build is one of the most critical and dangerous abilities. It is dangerous because it is so fast that it cannot be seen before hitting the target. Also, one does not need to help point the targets for using this bow as it can do it independently. You only need to activate it at the right time and let it do its task.
The Invisible Bow Build
Another ultimate and unique ability of Ivara build is its Invisible bow. It is also derived from its ability of Artemis Bow. This ability can summon any weapon that you are carrying with this Artemis Bow.
It does not need a point to the target, range, efficiency, and energy to use it. All you need is to activate it and let it do its task. You can pick a high-ability strength to combine with the right amount of efficiency. Here, you can use Corrosive Projection and Rejuvenation for strength.
You can also use Umbral Intensify and the Redirection for Augur Secrets if you need extra survivability. You must know and everything about the bow that you are using. It does not provide any influence on the range and damage done to you. Also, keep in mind that if you are holding the fire button only, it will only tilt the fired arrow about 90 degrees.
The Navigator Build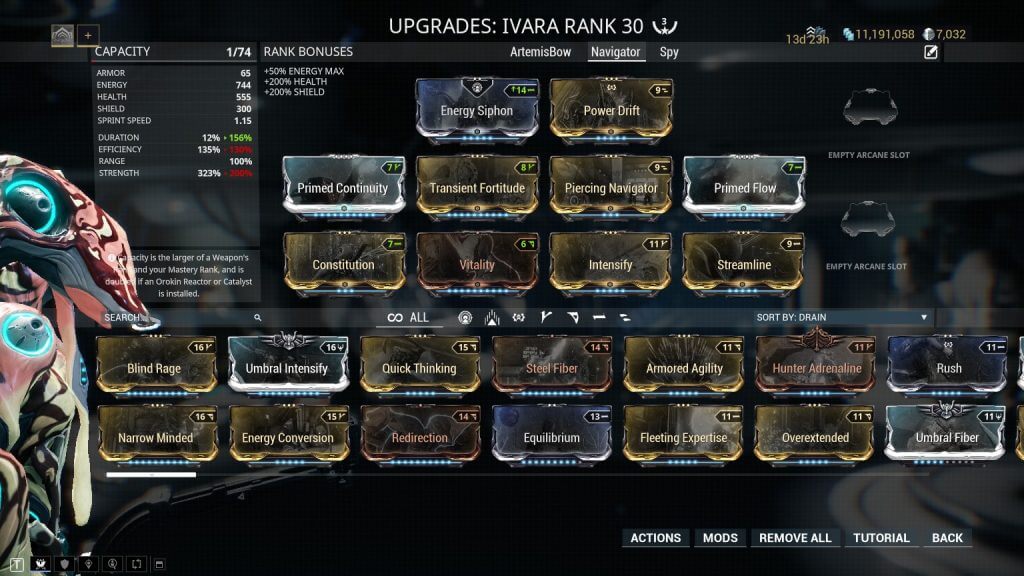 This version of Ivara builds mainly revolves around your second ability. It requires a combination of strength, efficiency, range, and sound projection. This build is not an easy one, and it requires a good hold on the targets. If you are looking for fun and exploring something new and challenging, this build is your go. You can try this build-out to have some fun while playing.
In this build, the mod's choices are pretty straightforward, and the only exception here is the Piercing Navigator. If you are good at bows and arrows, then this build is just for you.
You can quickly kill your enemies in this build, and it automatically makes you invisible as you activate it. If you do not have efficiency and strength, you can activate the fourth build, that is, Artemis build, and it can make you invisible.
Conclusion
So far, we have discussed everything about the Ivara build and how we can tackle our enemies using different abilities. The most important thing you need to keep in mind is when and where you have to use your abilities.
For instance, the best time to use the Artemis Bow is to run low on efficiency, strength, and energy. Once you know all the key points, this build will be easy for you to go.